07/25 - 【Course End】Stress management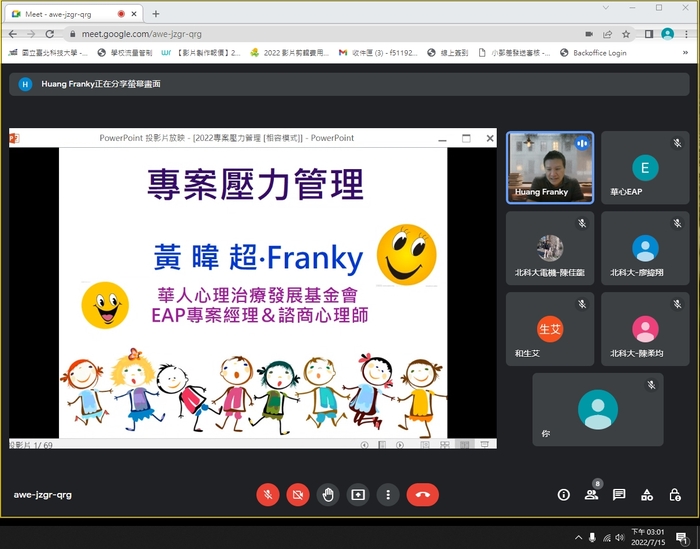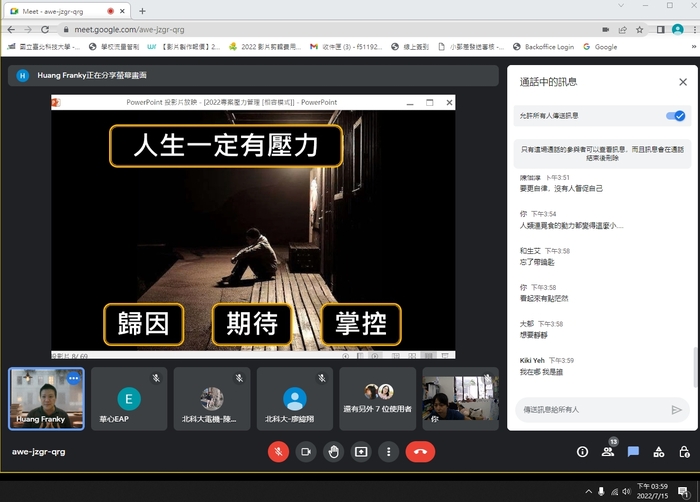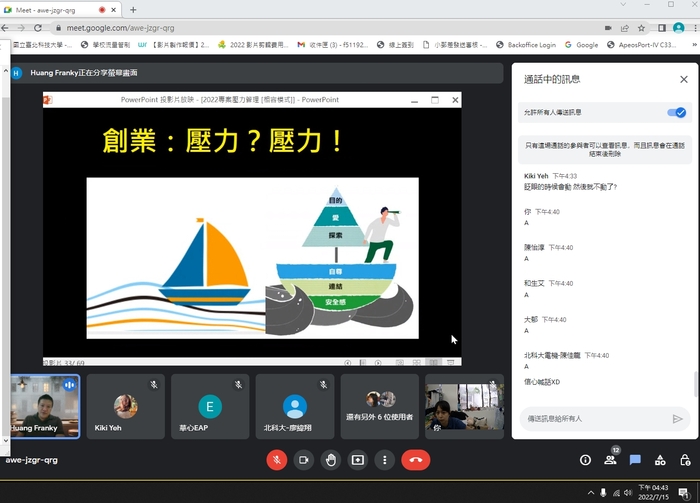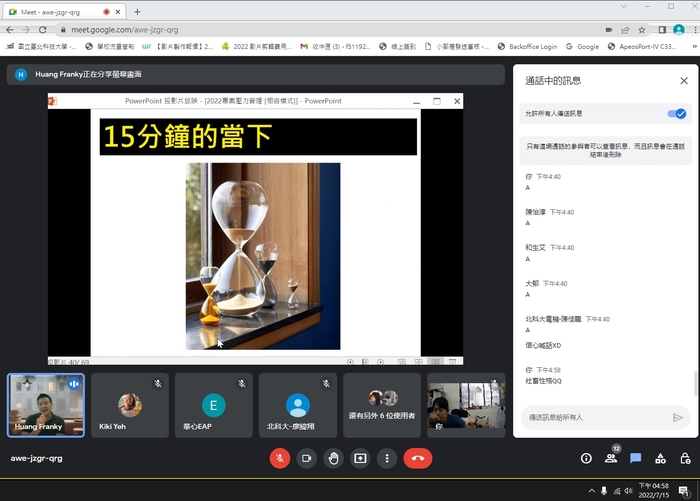 For today's lecture, we invited Mr.Huang, the EAP project manager of the Chinese Psychotherapy Research and Development Foundation, as a lecturer.
Entrepreneurs have ideas in their minds from time to time, schedules are full every day, and new projects are opened every month. Entrepreneurship is not a sprint, long-term stress management is a long-term winner.