10/17- Forehead Thermometer Course Completed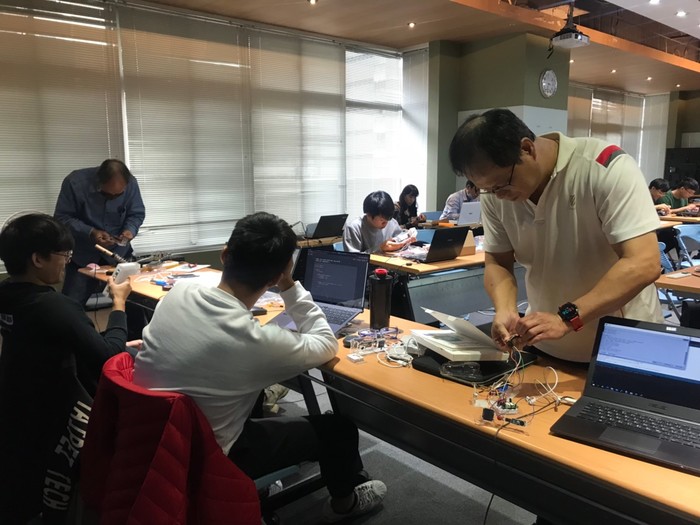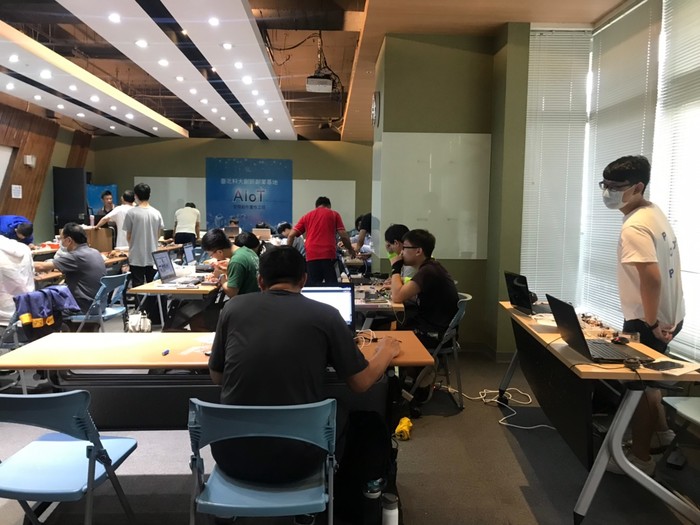 In today's course, Mr. Yang was invited as our lecturer, and introduced DSI5168, a development board specially designed for IoT. It provides development features that are fully compatible with Arduino and integrates MCU, Wi-Fi, and Ethernet. It is a complete set of development boards for the Internet of Things solution, which can quickly create the prototype of its products, along with the provision of standardized Arduino libraries.
This course focuses on the advanced application of the DSI5168 development board. The lecturer teaches the students to develop

the DSI5168 development board and the multi-function infrared voice forehead temperature measuring device. It is expected that the domestic IC development kit DSI5168 can be used Very pragmatically, he helped the team accelerate the process of leapfrogging development and implementation, and smoothly mass-produce creative products into the market.